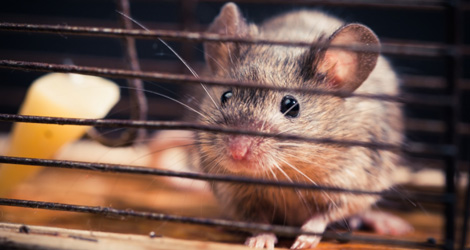 Do you hear strange noises coming from your attic? Do you suspect rat or mice infestation in your home or office? If yes, then you have come to the right place. Burlington Pest is the most trusted and effective rat and mice infestation removal service provider in Burlington. Rats and mice can spread a wide range of diseases. So, it is advisable to address such infestation quickly and professionally. These critters can get through even the smallest hole or crack and damage your property, contaminate your food in less time.
You should hire a professional and experienced pest control company to keep them away from your property. Our licensed and certified pest control experts have tried and tested methods to give you lasting results. We have many years of experience in eliminating rodents from residential and commercial establishments. Our professionals will not let rats and mice wreak havoc on your property. We are here to safeguard your property.
Brown capsule shaped feces
Chewed food, wires or clothes
Rat carcasses
Weird noises from the attics as something is crawling
Deep holes or burrows in the yard
Nests in garages, basements or utility box
Weird marks on walls, wooden or plastic surfaces
Rats and mice like residential area because they find abundance of food and water there. They are mostly found in attics, vents and under eaves. If you notice any of the above infestation signs, make us a call immediately. We will get to your place to implement the right course of action to eradicate them from your home or business.
Durable & Reliable Pest Extermination Services
The best way to prevent rats and mice from coming to your home is by keeping the surroundings neat and clean. Make sure you always keep the edibles in air tight containers and seal the garbage bin. If the level of infestation is severe, then we are here to deal with these unwanted guests. Our professionals have the right tools and techniques to prevent them efficiently and timely.
Why Hire Us?
Rats and mice can be wild and dangerous. Our pest control team in Burlington will act quickly to eliminate them from your property. Our methods include: baiting, trapping and applying chemical treatments. We leave no stone unturned when it comes to making your home rodent-free.