3 Reasons To Choose Professionals For Pest Control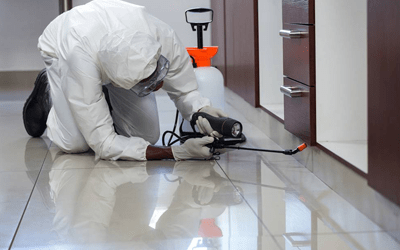 Are you tired of those peskiest insects who invade your property every summers despite being eliminated a number of times? If yes, its time to seek the assistance of pest control experts who are fully equipped with safe products and offer humane pest extermination.
Though there are several chemicals and sprays that control the unwanted bug population to some extent, the results don't last for long. Only a licensed exterminator is capable of handling and removing pesky pests, no matter they are rats, mice, ants, spider or similar insects.
Some benefits of hiring a professional pest control company include:
Long-term Results
When it comes to reliable ant removal, only experts can deliver long-term pest treatments that are sure to eliminate these unwanted insects for a longer period of time. Since there are a number of bug species found globally, it is quite impossible to achieve permanent bug control.
Inspects The Source
The main reason behind the pest invasion inside a property is the presence of abundant food and water sources. Rats, mice and ants often enter your home being attracted with the strong essence of stored food sources. Professional pest controllers focus on removing such potential sources of attraction along with eliminating the pesky pests.
Prevents Damage
If you are planning to remove the insect infestation on your own, you may end up risking the family's safety. In some cases, the products or tools you may use to eradicate pests can cause severe damage to your home structure and belongings. By hiring professionals, you can rest assured as your property is in the safe hands.
These are some of the reasons that point towards the need of hiring a licensed pest control company. Moreover, experts believe in humane control and utilize eco-friendly products which make their treatment more effective and reliable. If you are struggling with bugs in your home or office, feel free to call our pest exterminators at Burlington Pest for service.`