Why You Should Stop Performing DIY Bed Bug Treatment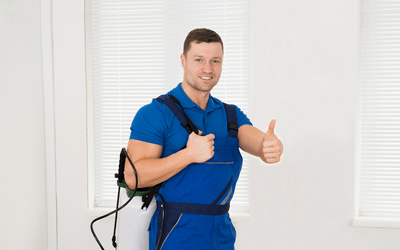 When it comes to pest control, most of the people try their hands on DIY methods in order to save a few bucks. Although, these methods do work sometimes. But, you can't expect lasting results from them. Moreover, there are certain pests that must be handled by professionals as they offer the best outcome. Bed bugs are one of the pests that are really hard to deal with. They can enter the crevices and cracks that makes it impossible to get rid of them quickly.
Below are the few reasons to avoid using DIY bed bug control treatment at home:
They Feed on Blood
Bed bugs are reddish brown, oval-shaped pests that feed on human blood. They are mostly active at night and their bite can cause rashes and allergic reactions. People often use harmful sprays to get rid of them that can be dangerous for you and your family. So, it is advisable to call professionals for preventing these blood-sucking monsters quickly and safely.
They Can Be Found Anywhere:
Bed bugs are generally found in cracks, crevices and other hard to reach areas. Which is why, it is difficult to prevent them with traditional bed bug removal methods like sprays and cleaning agents. Moreover, you need to kill both the adult bugs and their eggs for effective outcome. Only experts can help kill them permanently and provide the best results.
They Are Difficult To Prevent:
Bed bugs are hard to see as they are highly resilient to reside. They can quickly move from one place to another when exposed to the light. They are also live in hard-to-reach areas like a wall, window, ceiling tiles, basements etc. that can fail your DIYs. Once you notice their existence, make sure you call experts for professional support.
If you are looking for professional and effective bed bug removal service in Burlington, then rely on Burlington Pest. We are known for delivering high quality bed bug removal solutions at affordable prices. Call to request a free quote.