Five Steps To Get Rid Of Bed Bugs Permanently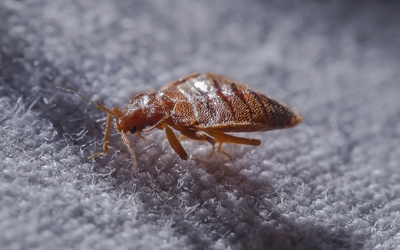 Bed bugs love warm place to live and develop their family. This is why, bed bugs are mostly found in the mattress, coats, sofas, upholstery furniture, behind the wall sockets, cupboards, cushion covers, etc. They feed on human blood and often found to bite when we go to sleep.
On talking about bed bug bites, they are not dangerous, but they may deliver the infection, itchiness and bleeding sometimes. It is suggested, whenever you find bed bugs, you should instantly take a strict action for bed bugs complete removal.
Quick Tips To Kill Bed Bugs:
Vacuum Cleaner:
Make sure to vacuum every corner of your residential area to remove the dust, dirt and bed bugs. One is strictly advised to use the vacuum cleaner for every upholstery furniture, end of the curtains and couches.
Steam Blower:
Bed bugs can't survive in the temperature of more than 50 degrees. So, you can use the steam blower for making your carpets steamed. It will result to kill the bed bugs quicker.
Wash And Dry Clothes:
Actually, bed bugs drive from one to another place and thus they can easily go from your bed to your clothes. Washing your clothes is not enough, make sure to use a dryer to kill them.
Diatomaceous Earth:
Sprinkle the diatomaceous earth (DE) where you detect the bed bugs. Don't worry, DE is a non-toxic, it will not harm you but it may cause of dust at your home.
Professional Bed Bug Exterminator:
If you are really struggling hard to get rid of bed bugs but not getting the perfect solution then take help of professional bed bug exterminators. Because, professionals are well-versed in the various advanced techniques to kill them completely.
In order to get the bed bug exterminators, you can reach Pest Control Burlington. We have licensed, bonded and insured pest control experts with us.